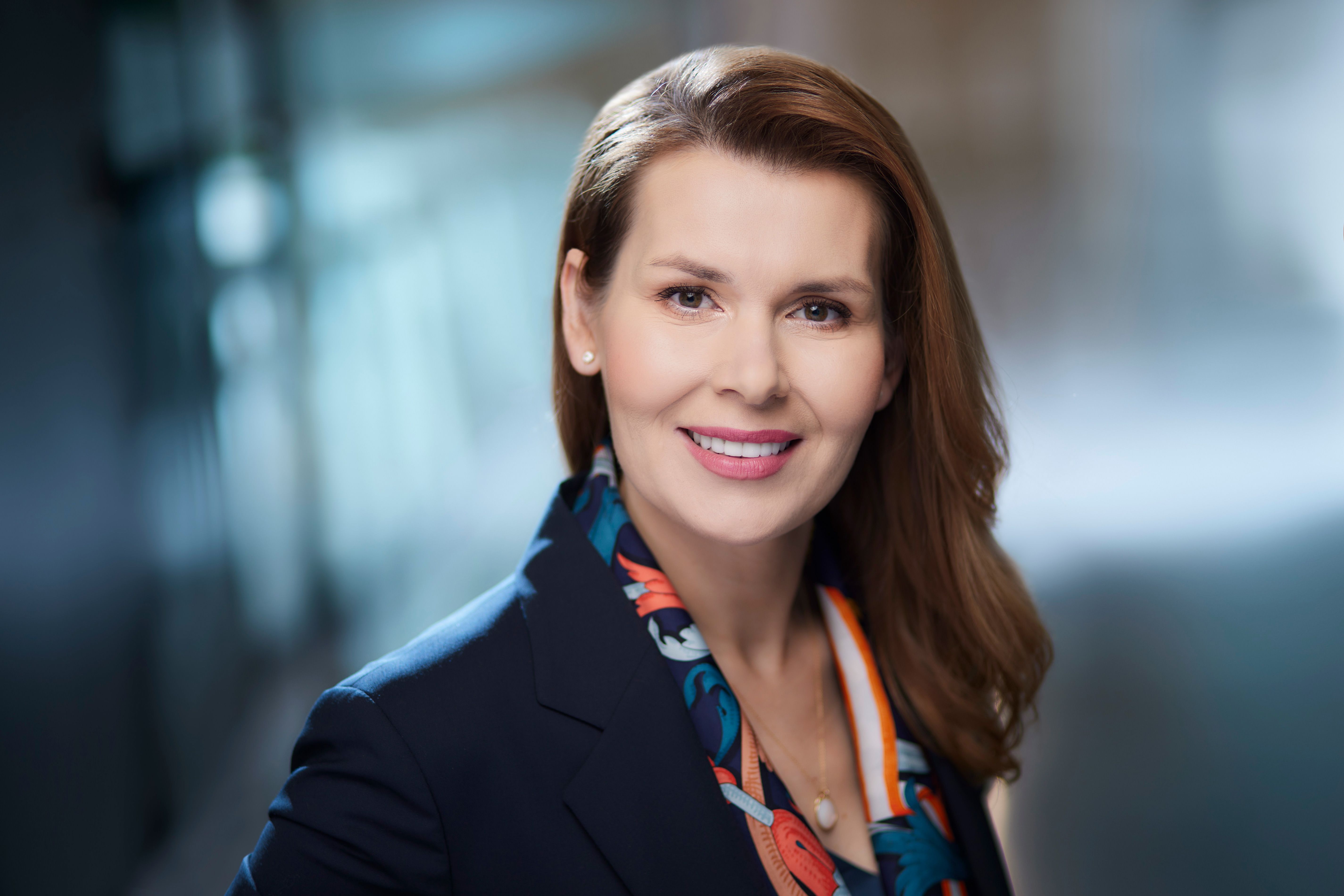 Vice President of the Management Board
Responsible for the SME & Corporate Banking Area, including Network Corporate Banking Line, Multinational Corporates, Public Sector & Institutions Line, Credit Decisions in Corporate Banking Department, Business Development & Organisation Line, Specialised Financing Line, Cash Management Line, SME Sales Network Line, SME Products, Strategy & Credit Decisions Line, Leasing Department, Trade Finance Department, Factoring Management Department, Transactional Advisory Department, Bureau of Large Corporation.
Agnieszka Wolska graduated in Finance and Banking from the Warsaw School of Economics. During her career, she also participated in numerous courses in finance, management and leadership.
She has over 17 years of experience in stock-listed international banks. She started her professional career in 2003 at Bank BPH in the Structured Finance Department. In 2006, she took the position of Deputy Head of the Structured Finance Department. She became the Deputy Head of Corporate Solutions at Bank Pekao in 2007, and the Head of the TMT Bureau at this bank in 2010. In 2014, she took the position of the Head of Large Corporate Department at Santander Bank Polska, and in 2016 she was nominated for the position of the managing director, Head of Corporate Banking Area at this bank. In the same year, she joined the group of 10+ top-level executives at Santander Bank Polska, forming executive management team of Polish operations. In 2018, she was appointed managing director, Head of Business and Corporate Banking Area at Santander Bank Polska.
Ms. Agnieszka Wolska meets requirements of Article 22aa of the Banking Law Act dated 29 August 1997 (as amended).